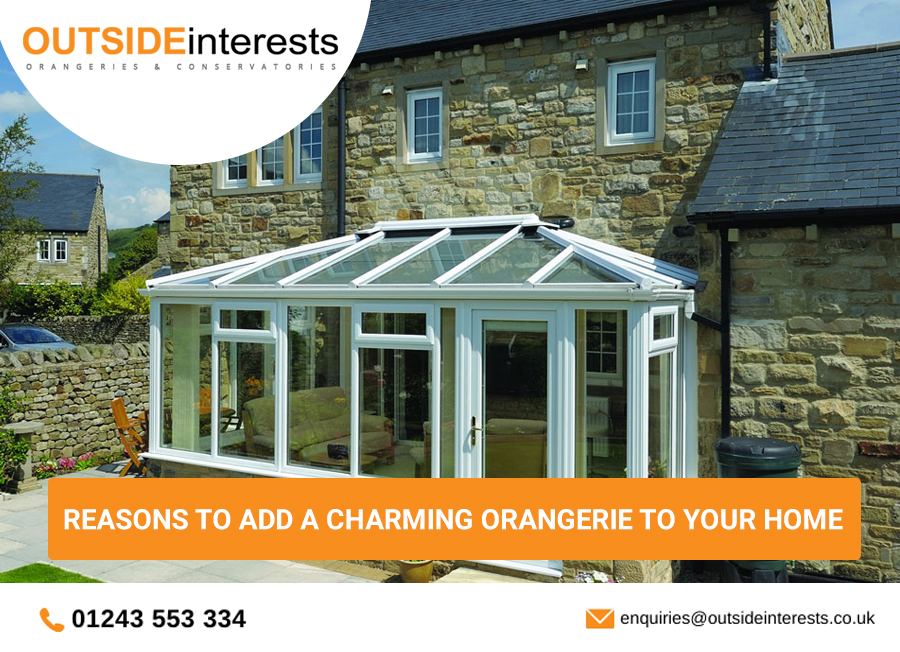 Are you in need of a house extension? This can be a complex choice and it all depends on the lifestyle and the current requirements of the homeowner. However, there are several ways of extending a house. An orangery is considered as one of the most popular and cost-effective ways of home extension.
Often people get confused between orangeries and conservatories, some people find them similar just with different names. The fact is there are some technical differences between these two types of house extension projects.
What is an Orangerie?
In the 17th Century in the UK, orangeries were considered as a status symbol for the wealthy and well-to-do families. They build and use orangeries to grow citrus trees in a closed environment where they can protect them from the cold outdoors. The place is mainly created for orange trees, and from there, the name came.
However, nowadays, there is no need of having an extension in your home to plant citrus trees; but the demand for the stylish and elegant-looking orangery is still there in the UK. People love to use them to extend part of their house or for other purposes, for example, to fulfil their need for extra space. Homeowners love to have orangeries to have an extra living space where they can get plenty of natural light and freshness throughout.
Why Orangeries Are Good As a Home Extension
To Provide You with Extra Space: Whether it is an extra kitchen or an extended living room or a playroom for your kids; an orangery stylishly solves your space requirements.
Lantern Roof for More Natural Lights: The lantern orangeries stand as a stunning way of balance between enjoying privacy and having natural light inside the room.
You Can Use the Room for Versatile Purposes: An orangery in West Sussex can solve your space requirement in style. You can make that room a kitchen, a bigger dining area, a playroom, a home office or a study. With plenty of natural light and fresh air, this room can quickly become the most favourite part of your house.
Energy Efficient: When you hire experienced and reliable builders who have the appropriate skills in building orangeries, you will get an energy-efficient space. They use modern glazed technologies to keep the room warm during the winter months and cold during the summer days. The walls are highly insulated too. Hence, you can feel comfortable inside your orangery irrespective of the weather outside.
To enjoy all the benefits of the orangery chichester, you need to hire the best builder with plenty of experience, they will know how to create an elegant and energy-efficient orangerie that is suitable for you and your needs.
Outside Interest is known for building bespoke orangeries in various locations in the UK. We build stylish, alluring, durable and efficient orangeries that will be a perfect example of flawless home extension.
Please call us for other details.